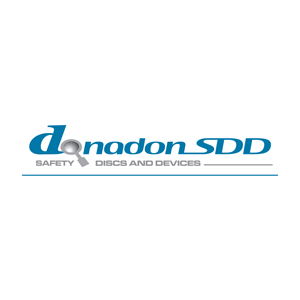 DonadonSDD  is the Italian Manufacturer of Rupture Discs for Industrial Plants and starts its production more then 70 years ago.  ISO 9001 and 9100 Quality certifications were obtained and maintained during the time.
Rupture discs are safety devices with the function of stopping sudden variations in pressure from damaging an industrial plant.
Our Customers are all over the World and to satisfy their requirements, our products are certified: ASME UD Stamp, 2014/68/UE PED; 2014/34/UE ATEX; MOCA/GPM for Food and Beverage application; 3A for Sanitary applications.
Rupture discs, our core business, are suitable for several applications, such us: Oil&Gas, Chemical, Hydrogen, Biogas, Automotive, Food, Pharmaceuticals.
DonadonSDD keeps no stock, and never asks a customer to adapt to its standard product offer. On the contrary, we are constantly adapting, redesigning, and developing new products so that we can exclusively offer products tailored to our customer's specific needs.
ITALY
Via Franceschelli 7
20011 Corbetta (MI)
Telephone: +39 02 90111001
Fax: +39 02 90112210