XXVIII NATONAL CONGRESS

"

ASSET INTEGRITY MANAGEMENT

"
Verranno concessi 3 CFP agli Ingegneri presenti iscritti all'Albo
Evento co-organizzato con Ordine degli Ingegneri della Provincia di Torino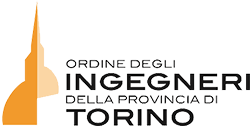 8.30
Registrazione e Welcome coffee
9.30
Introduzione Summit, Cristian Son, Responsabile Marketing A.I.MAN.
Apertura Lavori Saverio Albanese, Presidente A.I.MAN.
60° Anniversario A.I.MAN. – Importante Annuncio
9.35
Intervento a cura di Chiara Appendino, Sindaca di Torino
9.55
Saverio Albanese, Presidente A.I.MAN., Head of Continuous Improvement, Maintenance, Technical Materials & Asset Integrity Eni Versalis – KEYNOTE SPEECH
10.25
Intervento a cura di Alberto Sacco, Assessore per le Materie relative al commercio, all'industria, all'agricoltura, all'artigianato e ai mercati Comune di Torino
10.40
Intervento a cura di Dario Gallina, Presidente Unione Industriale Torino
11.00
Domenico Appendino, Presidente SIRI, Executive Vice President Prima Industrie – "Robotica oggi in Italia e nel Mondo"
11.20
Mariangela Tosoni, Presidente FNDI – Federazione Nazionale Distribuzione Industriale, CEO Tosoni Fluidodinamica – "Manutenzione & Distribuzione: le sinergie"
11.30
Coffee Break & Networking
12.00
Round Table: "Esigenze e Soluzioni"
Coordina:
Saverio Albanese, Presidente A.I.MAN., Head of Continuous Improvement, Maintenance, Technical Materials & Asset Integrity Eni Versalis
Intervengono:
Riccardo De Biasi, Responsabile Nazionale Manutenzione Auchan
Stefano Dolci, Responsabile Maintenance Engineering and Centralized Operations – Energy Manager SEA
Marcello Moresco, Service Proposal Engineering Leonardo
Giuseppe Mele, Plant Director Comun Nuovo Heineken
Umberto Sala, Sales Director Solutions & Lifecycle Services Emerson Automation Solutions
Diego Fabrizio Gaggero, Country Service Manager ABB
12.30
Riccardo Baldelli, Amministratore Unico Ricam – "Sicurezza e manutenzione strutturale: obblighi, doveri e possibilità nella realtà industriale"
12.50
Marco Macchi, Professore Ordinario Politecnico di Milano, Direttore Manutenzione T&M – "Dalla Gestione delle manutenzione alla gestione degli asset industriali e dei servizi: l'evoluzione futura delle problematiche tecniche e scientifiche nella rivista A.I.MAN."
13.00
Stefano Salvetti, Presidente Salvetti Foundation, Past President EFNMS – European Federation of National Maintenance Societies, CEO Gruppo Salteco –  "A.I.MAN. – Italian Maintenance Manager Award – Kick off"
13.10 – 14.30
14.30
Coordina:
Cristian Son, Responsabile Marketing A.I.MAN., Amministratore Delegato TIMGlobal Media
Partecipano: Lavazza, SKF, Sapio, IB Influencing Business, A-Safe, Festo Consulting, Pruftechnik, Prometeon Tyre Group, Fater.
"Sicurezza e profitto nel Mondo 4.0"
Maurizio Ricci

CEO

IB

Consigliere

A.I.MAN.

Guglielmo Carrubba

Direttore Produzione

SAPIO

Alessandro Boccolini

Direttore Commerciale

A-SAFE ITALIA

Rinaldo Monforte Ferrario

Direttore di Stabilimento Caponago

SAPIO

Consigliere

A.I.MAN.
"Ingegneria di Manutenzione: il percorso verso la realizzazione e implementazione di un programma innovativo"
Giorgio Beato

Solution Factory & Service Sales Manager

SKF

Vice Presidente

A.I.MAN.

Paolo Starda

Gattinara Plant Manager

LAVAZZA

Paolo Gagliardini

Roast Process Specialist Plant Engineering & Technical Area

LAVAZZA
"Il condition Monitoring smart per la produzione dei pneumatici in una Business Continuity"
Luca Barraco

Condition Monitoring Sales Manager

PRUFTECHNIK

Luca Lodigiani

Energy & Maintenance Manager

PROMETEON TYRE GROUP
"Nuovo modello organizzativo della manutenzione con l'utilizzo di team autonomi"
Claudio Asnaghi

Practice Manager Tecnologie

FESTO CONSULTING

Francesco Gittarelli

Responsabile Centro Esami Festo-CICPND

FESTO ACADEMY

Consigliere

A.I.MAN.

Carmela Scaffidi

Pescara Plant & Manufacturing IWS Manager

FATER
16.20
Conclusione a cura di Saverio Albanese, Presidente A.I.MAN.
16.30
Fine lavori e Consegna Attestati di Partecipazione
Verranno concessi 3 CFP agli Ingegneri presenti iscritti all'Albo
ti all'Albo